October 28-31, 2010: Nautanki "Mission Suhani"
CounterPULSE, San Francisco, California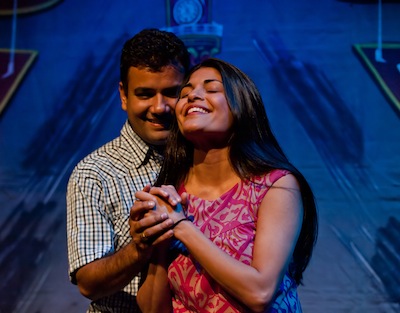 When: October 28-31, 2010
Where: CounterPULSE
1310 Mission Street, San Francisco, CA 94103
Nautanki, a traditional folk musical theater from rural north India, is marked by lively dancing, pulsating drumbeats, and full-throated singing. Mission Suhani is a contemporary Nautanki that follows a confident young Indian bride and her Non-Resident Indian groom, who has taken her dowry and left her in India. Against familial and societal pressure, Suhani travels to the U.S., where she finds her husband, recovers the dowry…and more!

Nautanki brings attention to serious social issues through music and humor. Nautanki "Mission Suhani" raises a real contemporary social issue relating to immigration, dowry, and domestic violence. It critically examines the issue of some Indian men who live in America, go back to India to get married, take a huge dowry, and then return to the US, abandoning their wives back in India. According to Indian Express, a prominent newspaper in India, thousands of women in India are fighting for their rightful place with their husbands in America.

Working with his father Pundit Ram Dayal Sharma, a prominent Nautanki master, Dr. Devendra Sharma crafts a brilliantly entertaining, thought-provoking, and moving musical that examines women's empowerment.
May 7, 2010: Nautanki "Mission Suhani"
University of California, Berkeley
Click for more info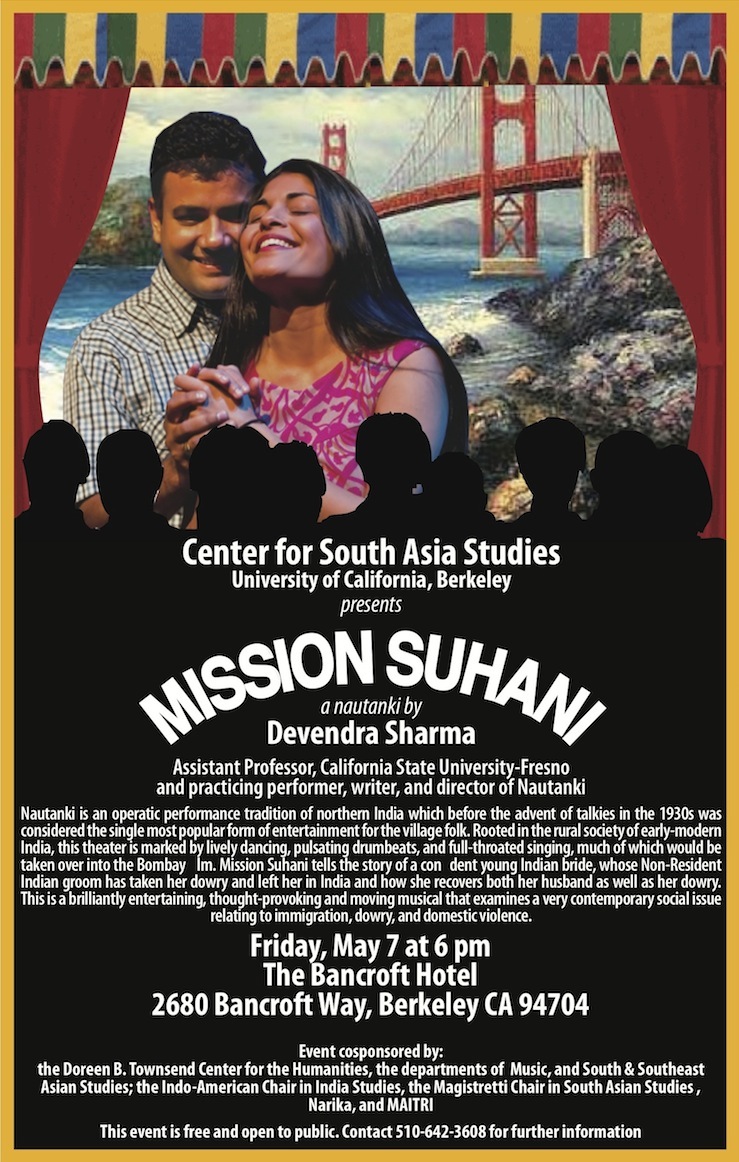 April 17, 2009: Nautanki "Sultana Daku"
University of California, Berkeley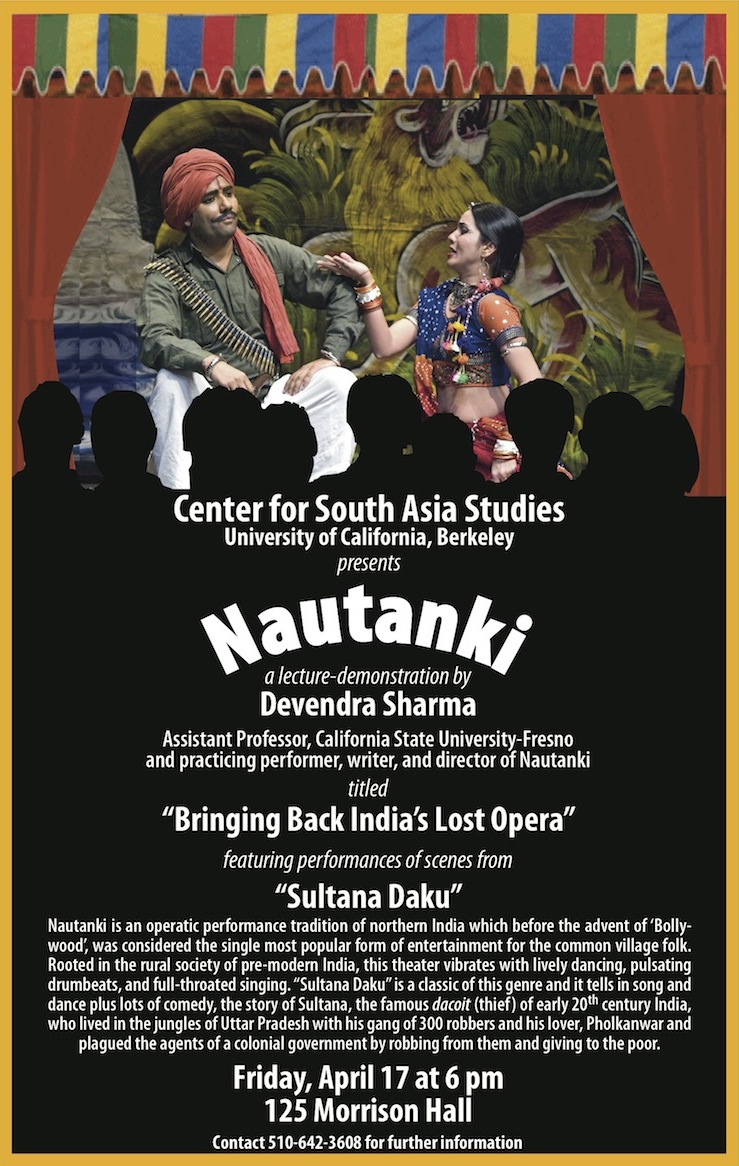 March 22-29, 2008: Nautanki "Sultana Daku"
Hayward & Redwood City, California